Car Pool on 899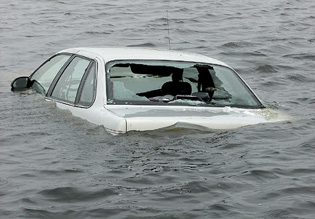 Just over 13 percent of traffic are trucks like this which can be seen moving along Highway 13 near town. ©Provost News Photo. Full detailed story in April 6 edition of The Provost News. Want to Subscribe to The Provost News? Click here.
---
Town's 911 Bill to be Paid Under Protest
A bill that the Town of Provost has received for 911 call answering will be paid under protest, says Mayor Ken Knox.

The charge from East Central 911 (previously known as Wainwright Ambulance Society) for $5,940 covering the three months of April, May and June will be paid in advance but also sent to the town's lawyer for study.

Chief administrative officer of the Town of Provost, Terry Hurlbut and Knox both suggested that because of the M.D. Provost 52's alleged indecision over the 911 issue that the town was put in the current situation. Knox says that he hopes that the town can recover costs somehow because they are using a system longer than intended. "That's mainly why it's under protest." He added that the 911 supplier was the one originally who said they could not supply the service, then began attempts to keep the service operating—and came back with the higher bill along with the same continued service.

After the supplier had stated in writing that they were planning on stopping their operations, the Town of Provost began to make alternate arrangements for 911 service with the Camrose Police Services.

Hurlbut said in an interview with The News that a normal three month bill would have been about $2,475 and that for all of 2004 the town paid $7,425 for the service.

He added that the town received an e-mail on March 3, 2005 from the service provider stating that since the town was a non-member of the group the fee structure is different.